At Ombrella, our website design services focus on developing a web presence based on marketing, advertising, and sales best practices.
We focus on creating a visually stunning, audience-focused, engaging online platform that represents your business well, captures attention, and most importantly, converts visitors into leads, and customers.
Your website should be the equivalent of the living, breathing best sales person ever. It shouldn't just look awesome, or function intelligently, it needs to be methodically crafted to do what it is supposed to do, customer acquisition!
The websites we craft are built by our team of marketing, advertising, and sales professionals, programmers, graphic artists, content developers, SEO experts, UX/UI gurus, and technology mavens.
But, we're betting your current website was built solely by a programmer and maybe a mediocre graphic designer or two. Many websites are still built this way. And there you have it….. one of the biggest mistakes companies make in online marketing today!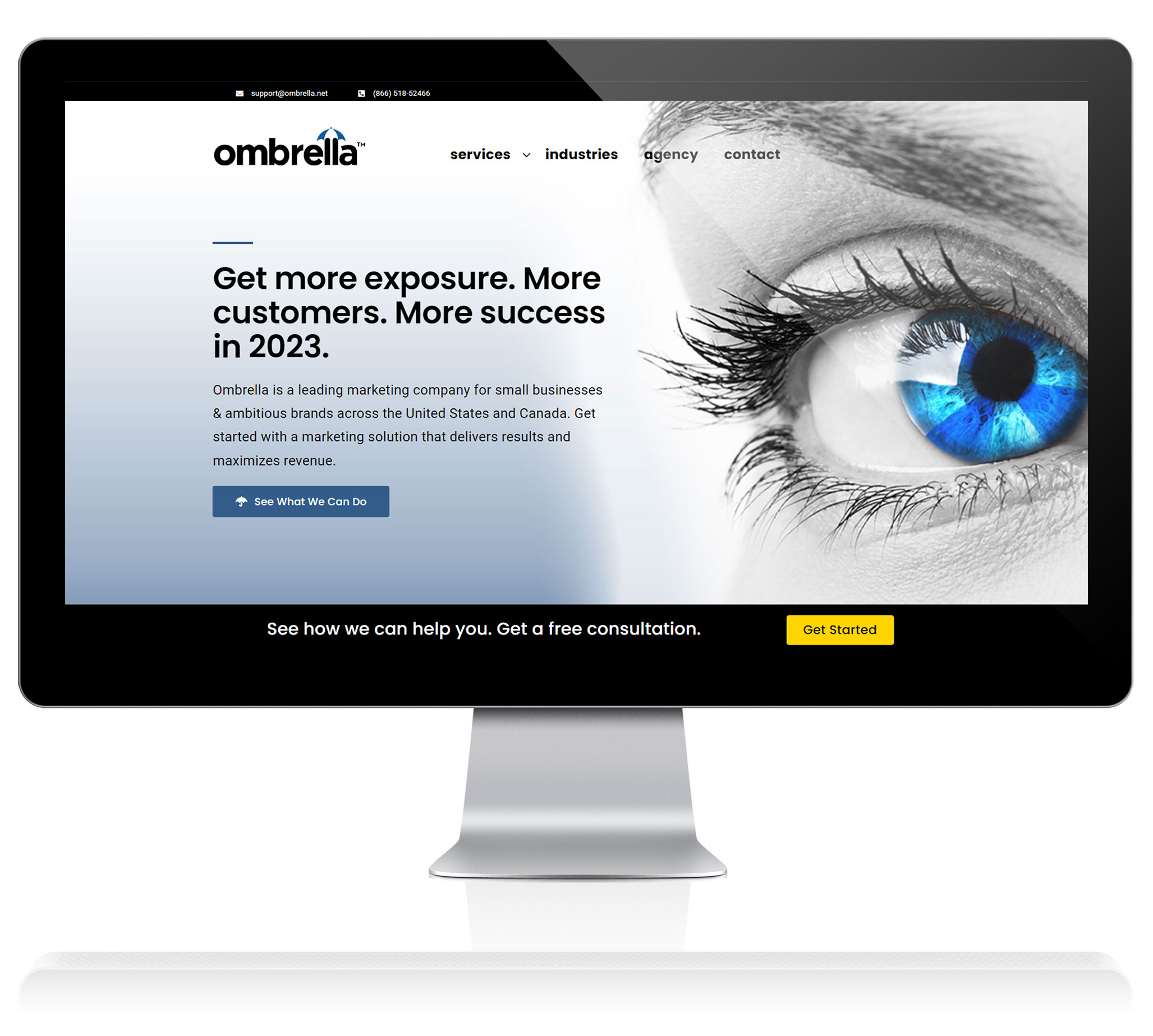 Website Design Services & Deliverables
Web Development
Company Websites
E-Commerce
Brand Microsites
Multi Country, Multi Language
Multimedia Platforms
Content Marketplaces
Landing Pages
Content Management Systems
Wordpress, Joomla, Drupal
Plugin Development
User Experience
User Interface
What It Takes To Develop An Exceptional Website
Not all business websites are alike, but, they should all aim to achieve the same goal – provide an experience to the visitor that validates your brand as the company they want to do business with. The best way to achieve this is to effectively deliver the information the audience is seeking while demonstrating that your business can satisfy their needs and wants. Our website design services achieve this while strategically encouraging and leading the visitor through a narrow pathway of steps that conclude in conversion – a qualified sales lead or new customer.
GET A WEBSITE DESIGN
THAT FINALLY WORKS