Award-winning website design services that convert visitors into customers
Our website design services focus on developing a web presence based on marketing, advertising, and sales best practices. Your website should be the equivalent of the living, breathing best salesperson ever. It shouldn't just look awesome, or function intelligently, it needs to be methodically crafted to do what it is supposed to do, customer acquisition! And that's our specialty.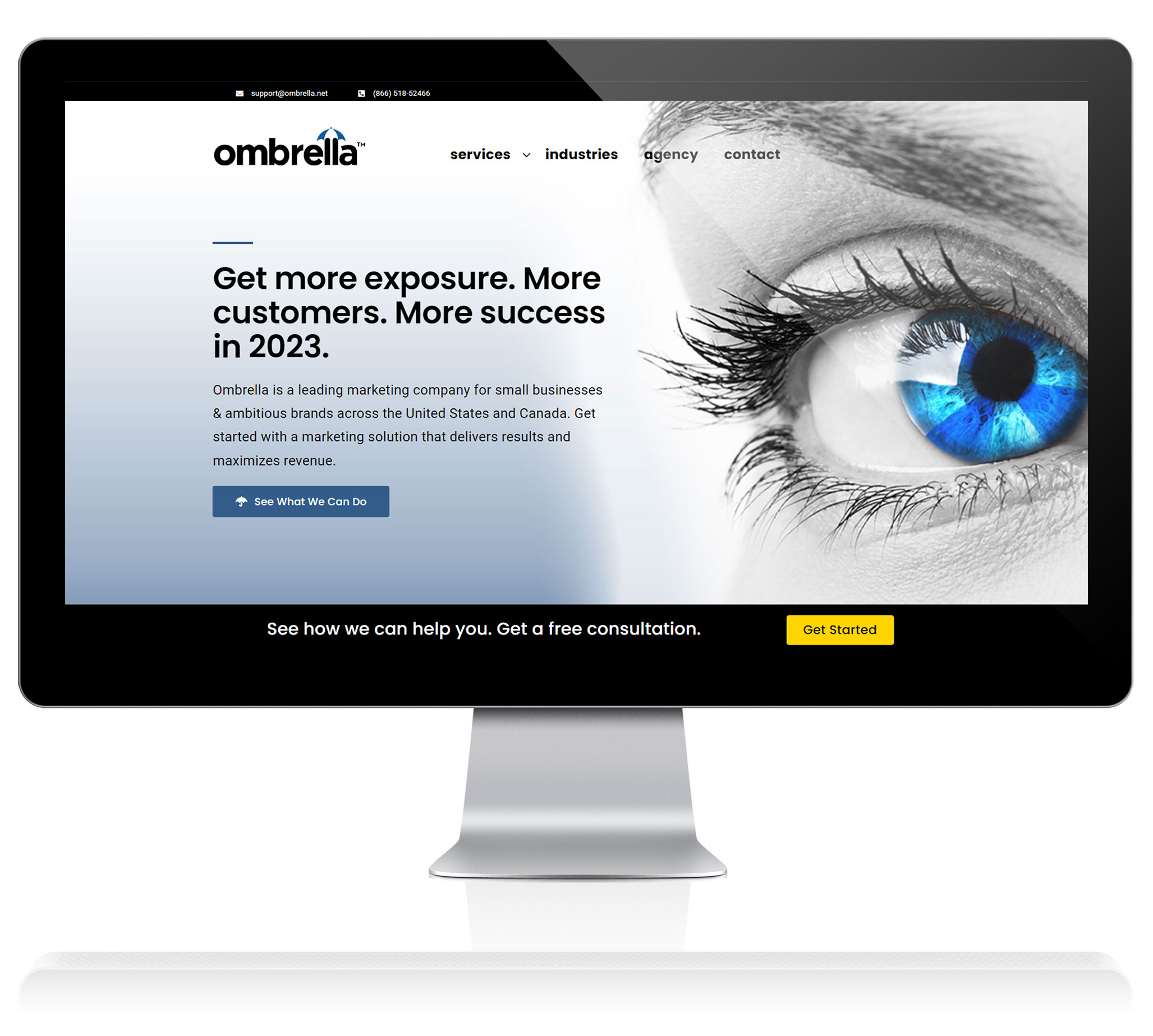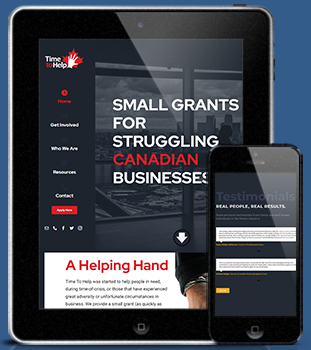 73.1% of visitors leave a website if it is outdated or is unattractive
If your business website does not impress, your competition is winning.
of consumers view the website as crucial to forming an opinion about a brand.
of people prefer browsing 'beautiful and well-designed' sites than basic ones.
of people form their first impression based on the company's website design.
of website visitors are more likely to make a purchase with a professional, attractive design.
Important components of a successful web design
A website is the most important part of a successful brand today.
It should be methodically crafted for your unique business, designed to attract your target market, and built to convert.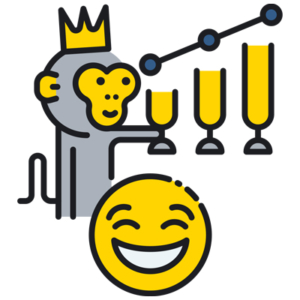 It is a well-known fact that people gravitate towards attractive things moreover than things that are unattractive. Your business website is no different. If you want more leads and more customers, your business needs to attract them visually.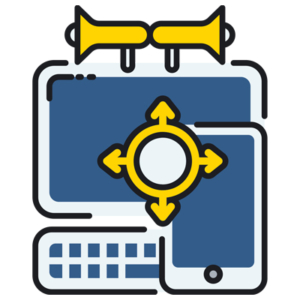 Website design should not be complicated. It needs to be user-friendly, function well, error-free, and fast. Building a website is like building a car, every aspect needs to work in harmony to delivery an optimal experience that compels the visitor to take action.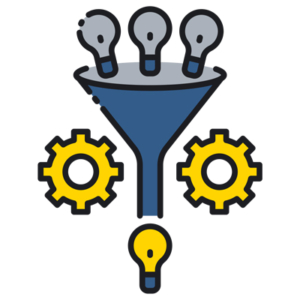 The goal of a business website is to attract a visitor and lead them through an optimized path that ends with a transactional experience. A website needs to be built on marketing and sales best practices equaling more leads and more sales.
Functional website design services that attract
We craft visually stunning, audience-focused, engaging online platforms that represent your business well, capture attention, and most importantly, convert visitors into leads, and customers. The websites we develop are built by our team of design, marketing, advertising, and sales professionals. Whereas most websites are built by a programmer and maybe a designer – one of the biggest mistakes companies make in online marketing today! Some of our services include:
User Experience/Interface

Content Management Systems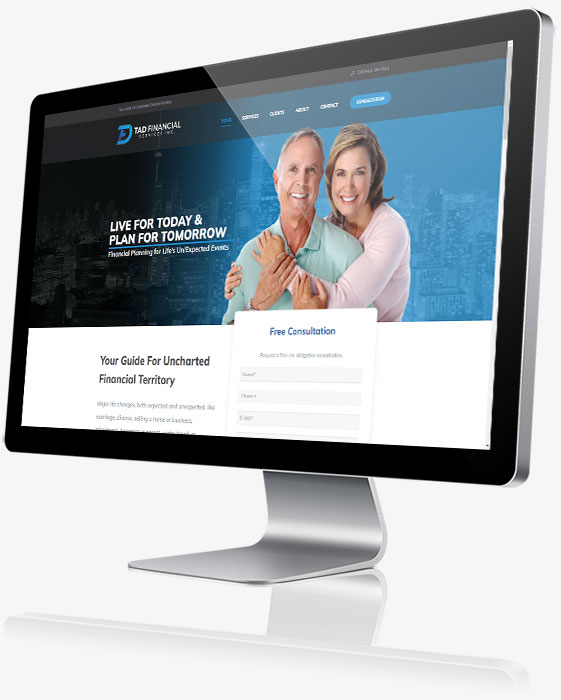 Our website design process
A little bit about how it works
Not all business websites are alike, but, they should all aim to achieve the same goal – provide an experience to the visitor that validates your brand as the company they want to do business with.
Your website should be the equivalent of having the best salesperson ever.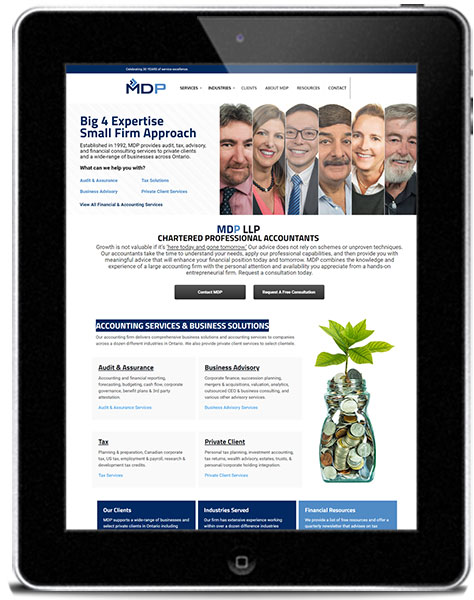 Web design client study
Professional design that attracted visitors for all target markets and left the competition in the dust
MDP LLP spent 10 years working with Ombrella. We designed incredible websites that brought their company to the frontlines of the competition. MDP was acquired by one of the world's largest accounting firms in February 2023.
We at MDP LLP have had a very positive experience with Ombrella. They developed our website and continue to provide excellent service and suggestions for improvements. Our web presence has increased markedly and their ideas and insights have proven to be valuable. I would highly recommend them to any business.
Leslie S. @ MDP LLP